You will experience unique sensations discovering the coastline in a respectful and different way.
We set off from Marina Isla Canela towards the Isla Canela marshes, heading towards the Guadiana River along the La Canela channel.

1 hour

15 miles approx.

Difficulty: Easy

Option


Route awarded by more than 1,600 customers on Tripadvisor
We go along the coast of Isla Cristina and Isla Canela and, if the sea conditions allow it, we swim in the open sea. 

30 minutes

7 miles approx.

Difficulty: Very easy

Option

Between Spain and Portugal
We enter the Spanish-Portuguese fluvial border along the Guadiana River. We pass between Villareal de San Antonio, with its peculiar pombaline architecture, and Ayamonte.

2 hours

40 miles approx.

Difficulty: Medium

option

We offer you the best fast boat tours along the paradisiacal and unknown coast of Huelva and the Portuguese Algarve.

Flexible working hours

Different routes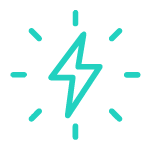 400 hp of
fun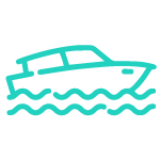 Vessel of
latest generation
Discover Isla Canela and its surroundings on a FatBike electric bicycle and get to know the wide range of possibilities that our privileged natural enclave offers us.

Flexible working hours

Accessible areas
Ayamonte, Isla Canela and Punta del Moral.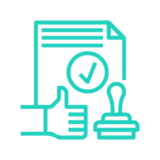 E-bikes
approved

Difficulty: Easy
* Price for the "Sunset" option.
A new motorcycle designed for unforgettable experiences, thanks to its performance from the premium SEA DOO range.

Its new 1630 cc. engine generates a more comfortable experience thanks to the reduction of noise and vibrations, improving the riding sensations. The new ST3 helmet inherited from the high range SEA DOO, allows total control of the bike, greater stability and greater safety in all weather conditions.